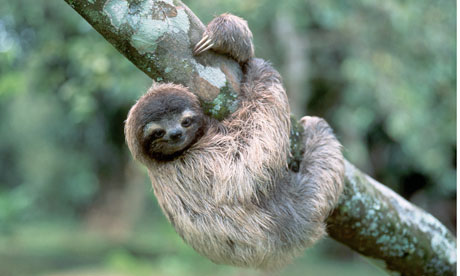 I've been out of touch with the blogging world for a little while now. I could make up or just give a bunch of excuses but blow that....readers don't look at this blog for excuses although I guess some would say this is an excuse for a music blog that covers excuses for music and that'd be right in an opinionated way.
Anyway lets get to the bit that you probably want to read and cover some musical ground. My blogging buddy, Justin from the
Mustard Relics blog
has been a lot busier than this lazy blogger and put together a compilation CD that largely covers electronica. My knowledge of electronica is fairly limited as it's not a genre that I listen to a lot of. I do know and like bands like Front 242, New Order, Depeche Mode and Nine Inch Nails plus a few others that I can't remember the names of right now and if I get around to editing this, you'll likely see them written here otherwise put a pen to screen and insert the names I've missed here: _________________________________________________________________________________)________________
The compilation opens with a horror movie sample which sets the theme of the CD. The first song is by a band called "Prayers" and the opening of this song reminds me of Depeche Mode but these guys have slightly shouted vocals and looping over the electical sounds. The tune is a definite toe-tapper.
A
ngels Dust
song "Funeral" has a bleak spacey dark feel that reminds me of Joy Division (a band I've been thrashing during my time off blogging). The female vocals give the song an uplifting feel despite the title. This tune is great. Listen to it!
B
Pornostroika dadaifi
's track had me thinking of the collabaration that Afrikaa Bambata did with
Leftfield
d. If you don't know it, you must watch
the video to Afrika Shox.
Due to the lyrics of the track not being in English I have no idea what these guys are on about but if I consider the lyrics and vocals as a separate instrument, it's a rocking track.
Mach Baron
's track "All Flesh is Grass" opens with a sample from a horror movie and is an apocalyptic industrial number with more frightening precise accuracy than your average horoscope writer both lyrically and musically.
Street Sects
- sound like a death metal band playing disco and if that sounds terrifying keep well away. Truth is, it's great and sounds better than most of the death metal that appears in my inbox. Oh shit, now I'm likely to get a tonne of disco review requests, haha.
Blitzkrieg Baby have a spoken track with music in the background. There's a poetic feel to the tune.
After a misanthropic rant Pornostroika dadaifi are back and the tracks called NZ's on the trees. I have no idea what these guys are on about but the electronic noodling and ranting (n whatever language it i) mesh well.
Pyrotoxxxn's "Microsleep" is sleep paralysis nightmare hell put to song.
Gianko's track is a little difficult for this listener to get into but that's because it's over 14 minutes long and lately a goldfish would have a longer attention span than this reviewer.
I'm not going to give this a rating as compilations are tricky beasts to review let alone rate. Support Justin and give
Martyred Heretics a listen on bandcamp
and if you're inclined to get a CD do so before he runs out. There's zine styled inserts with the CD which look really great and lend a hands on feel for those of us who still like tangible music product.