Operation Phoenix records has a really cool zine archive with issues of MRR, Flipside, Cometbus and Heart Attack in PDF format. It's really nice to look at these old zines and not get newsprint hands.
Check it out
.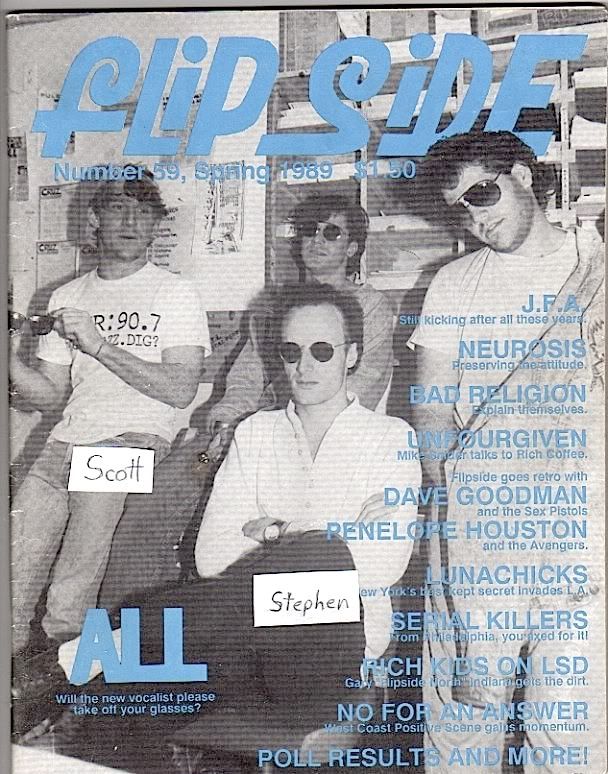 As
ALL
have been mentioned in this blog numerous times here's some news via punknews.org
ALL
are reforming to play a show at Riotfest in Chicago with Scott Reynolds on vocals.
Read more here
.
Anthems from the Alleyway
recently posted a show which features Keith Morris and Henry Rollins performing Black Flag songs with the Rollins Band.
Check it out
.
Sticking with Henry Rollins. He was recently interviewed here in New Zealand on the National Programme's Saturday morning radio show since he is doing his spoken word shows here next week. The National Programme has a listening demographic made up largely of over 50's however the interview is very interesting.
Listen
.